Bogacz-Farley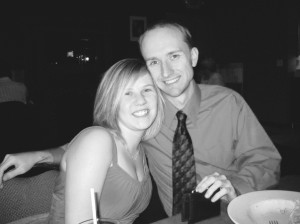 Carol M. and Lawrence M. Bogacz, of Martinsburg, W.Va., would like to announce the engagement of their daughter, Meaghan Miller Bogacz, to John M. Farley, III, son of Vickie and John M. Farley, II, of South Point.
Meaghan is the granddaughter of Elsie B. and the late Frank W. Bogacz, of Pittsburgh, Pa., and Marian S. and the late Wesson H. Miller, of Reisterstown, Md.
Meaghan is a 2004 graduate of Martinsburg High School and a graduate of Marshall University with a degree in early childhood education.
John is the grandson of Gilbert and the late James Ferguson, of South Point, and Eleetha and the late John M. Farley, of Kenova, W.Va.
John is a 1999 graduate of South Point High School. He earned bachelor's and master's degrees in biology from Marshall University as well as a doctor of dental surgery degree from West Virginia University. He currently practices dentistry in Portsmouth.
The wedding will be June 4. Invitations will be sent.
You Might Like
Julia and David R. Basham, of Franklin Furnace, would like to announce the marriage of their son, Nicholas R. Basham,... read more