Bond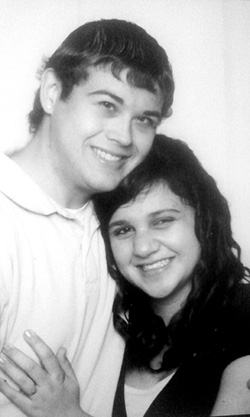 Sharon Lynn Mann, of Willow Wood, and James Andrew Bond, of Ironton, were united in marriage Sept. 24, 2011.
Sharon is the daughter of Betty Mann and Ray Nance. She is the granddaughter of Betty and Fred Imes and Norval "Nub" Nance, all of Ironton. She is a 2010 graduate of Symmes Valley High School.
James is the son of Linda Hurley and Phillip Bond. He is the grandson of Betty and Lawrence Bond and Adrerian and James Cremeans, all of Ironton. He is a 2009 graduate of Rock Hill High School. He is employed at Lieberts.
You Might Like
The concept is simple: Ironton voters elect their representatives to actually lead the city. So those who do not fulfill... read more