Cemetery walk returns as popular favorite (WITH GALLERY)
Published 12:00 am Wednesday, October 4, 2023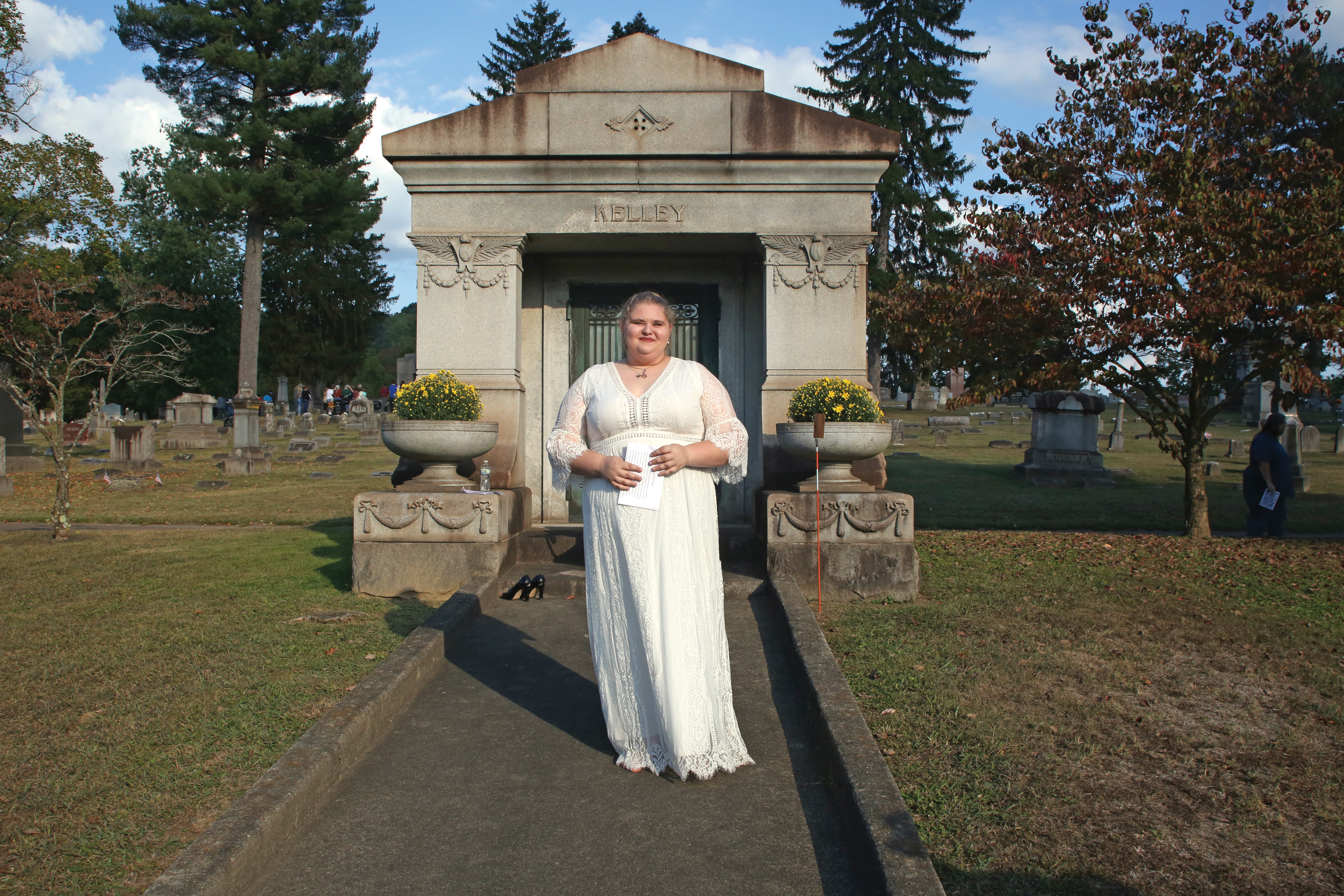 The annual Historic Cemetery Walk has been going on since the 1990s, but it showed no signs of losing its popularity this weekend, as it drew hundreds in attendance.
"It was fantastic," Sue Lunsford, with the Lawrence County Historical Society, who hosts the event, said of this year's attendance.
It was heavy enough that organizers easily sold out of the more than 300 programs they had printed for the event.
Throughout the cemetery, volunteers from the community portrayed the notable figures buried on the grounds.
Ironton Mayor Sam Cramblit II told the crowds the story of World War I flying ace Col. William Lambert, while Lawrence County Common Pleas Judge Andrew Ballard portrayed colorful Ironton resident "Ducky" Corn.
Some of the re-enactors have been doing their characters for years, while others, such as Veronica Poyner, a student at Tri-State STEM+M Early College High School, were new to the event. She portrayed ironmaster Nannie Kelly Wright, who, for years, was portrayed by Kay Rader, of the Lawrence County Museum
Altogether, there were 22 stops on this year's tour.
The event was started by Debbie Rogers, with the museum in the 1990s, first as a small affair, with Rogers leading a group through the cemetery and sharing information about the burials.
Over the years, it has grown in sice and is one of the most popular attractions the museum organizes.