'A guiding light and a great man' (WITH GALLERY)
Published 12:00 am Wednesday, November 8, 2023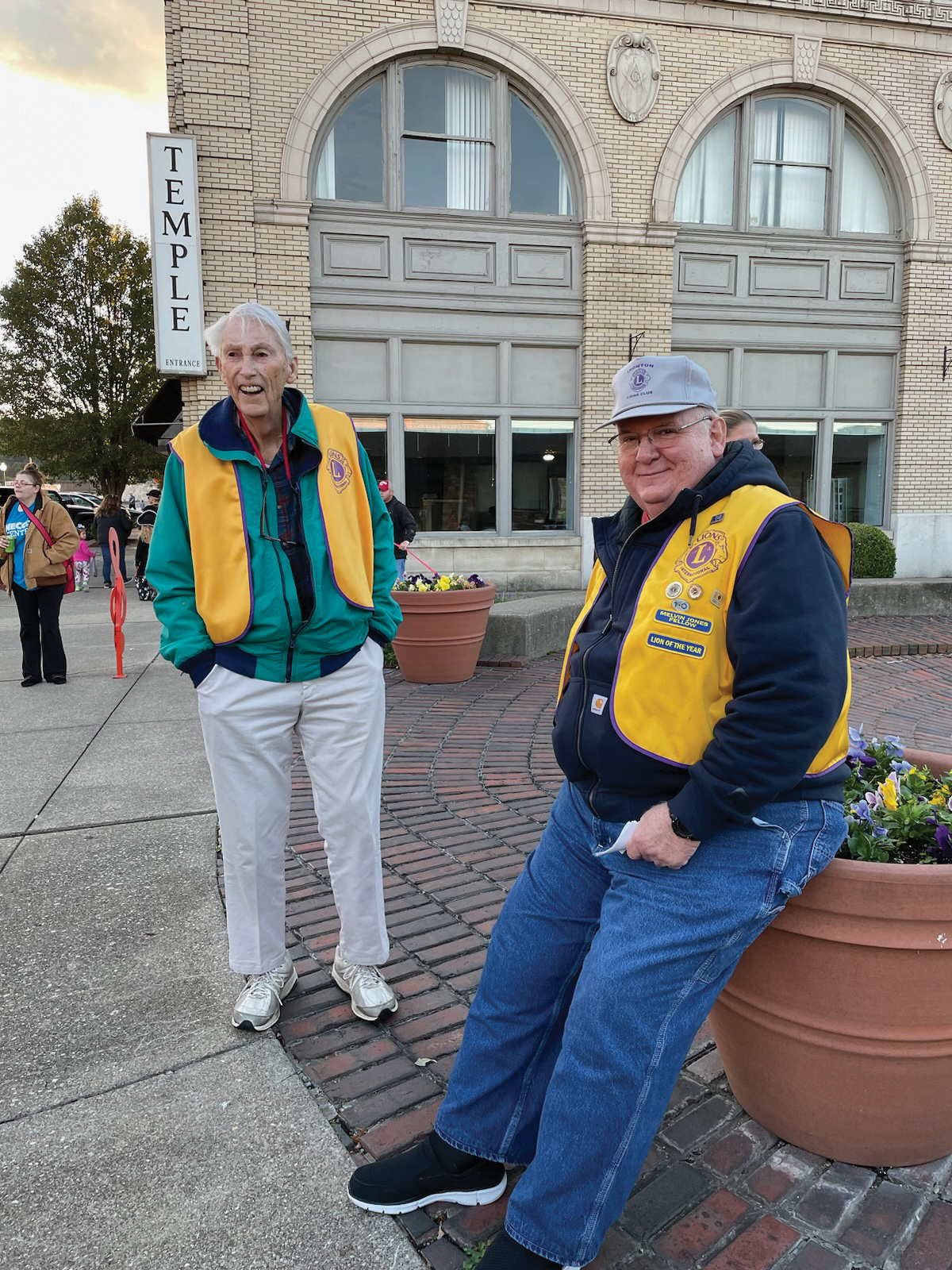 Walton remembered for contribution to county and community
A generous mentor, a great legal mind and a dedicated contributor to the community — these are the ways many are remembering William Richard Walton.
The former Lawrence County Common Pleas Court judge and Ironton resident, who served from 1981 – 2007, died Oct. 29 at age 85.
Ohio Speaker of the House Jason Stephens recalls his relationship with Walton.
"I went to see Dick Walton the first time I ran for county commission in 1998," Stephens said. "He was always welcoming and full of advice."
Stephens said foremost among what Walton told him for going into politics was simple: "Get to know people."
It was advice Stephens said paid off, as he developed retail politics skills.
Stephens, whose first years as commissioner overlapped with the latter years of Walton's time on the bench, said he would always speak to the former judge when he ran into him at events.
"He was always good to talk to," he said. "We're all going to miss him."
The county elected official with the most seniority, Recorder Sharon Gossett Hager said she recalled Walton approaching her on the parking lot when she announced her first run for office in 2004.
"He was so excited about it," she said of the judge. "He was always so encouraging."
She said she knew Walton had been in ill health, but the news was still sad to take.
"It's a great loss," she said. "He was a super fine fellow and will be missed."
Lawrence County Common Pleas Judge Christen Finley currently occupies the seat that Walton held for more than two decades.
She said she even has the same office space at the courthouse that he did.
"I can remember the layout he had when he was here," she said, recalling how as a young attorney, she was often invited back by Walton.
"He would give me advice, not just on legal things, but on how to be a young woman in the legal profession," she said. "It was advice to succeed and he always gave feedback and encouragement. He always acted as a mentor to me and he never made me feel less than."
Describing Walton as "a guiding light and a great man," Finley said the former judge was instrumental in building up the county's probation program.
And, after retirement, she said he often came back to the courthouse to offer ideas for it.
Finley said Walton had a unique personality and was "really irreplaceable."
"He leaves really big shoes to fill," she said. "I don't know if anyone can, and I don't know if there's anyone like him."
Chesapeake council member Paul Hart, a veteran of public service whose tenure spans four decades, said he first met Walton through the Lawrence County Republican Club, which the judge was active in establishing, along with former county prosecutor Richard Meyers.
Hart referred to Walton as "top notch."
"He was into his job, big time," he said, recalling observing the judge on the bench. "He always gave people a chance to make something of themselves."
He said, as a result, the judge was well-liked in the county and developed a reputation for fairness.
"Without a doubt, I would never be afraid to have my name behind his," Hart said.
Walton's reputation also crossed party lines.
The county's other common pleas judge, Andrew Ballard, a Democrat, said he knew Walton from childhood, playing in a recreation league with his son.
"But I knew him as a parent," He said. "I didn't know he was a judge until much later."
Ballard was elected in 2016 to the common pleas position, following the death of his predecessor, Scott Bowling.
But, in the interim, between Bowling's death and Ballard being sworn in, he said Walton came out of retirement to fill in on the court and take over the docket.
To prepare for his term, Ballard said he would sit in and watch Walton in action.
"I looked to him as a mentor," he said. "He was one of the most amazing human beings and had a great legal mind. He controlled the room and he did what was right, by his interpretation of the law."
Ballard said, once he took the seat, Walton would still come by the courthouse to offer advice.
"When he came in, no matter what I was doing, everything stopped," he said. "I soaked up everything I could. He was a walking wealth of knowledge."
Like Finley, Ballard recalled Walton continuing to come by to advise the probation and work service programs.
"And everything he said was an amazing idea," Ballard said. "It wasn't off the cuff. You knew that, before he came in, he had spent hours researching it."
He said Walton was always available, if he needed to call him up for advice "in the 11th hour" on a case.
"He stayed on the phone and we looked at things from every angle," Ballard said. "And he didn't have to do that — he was retired. That's how much this community and trying to get things right meant to him."
Ballard said he often reads Walton's judicial  opinions, which he said were "fascinating."
He said, rather than choose the popular path for an elected judge, Walton would be adamant about doing what was right by the law.
"He didn't care," he said of the judge's view on popular opinion. "It was the right thing to do. And, often, the answer was always the hard thing. But that's what everyone should want in a community for people making decisions."
Ballard described Walton as "an asset to the community" and "always a beacon."
"I often ask myself, 'What would Dick Walton do in a situation like this,'" he said. "Everything about his time on the bench needs to be celebrated. He was an amazing human being."
Walton's contributions to the county extend far beyond his court position. He was deeply involved in many civic organizations.
Lou Pyles, with the Ironton Lions Club, noted that Walton had been a member of the group since 1967 and, at the time of his passing, was the longest currently-serving Lion for the club.
"Anything our club did, he was great for it," she said, recalling him holding banners for the Christmas parade, helping with the Halloween Parade and, alongside Frank McCown and Brent Pyles, acting as a storyteller for the Lions' annual Haunted Tunnel event.
Walton, a U.S. Army veteran, was chosen as honorary grand marshal for the Ironton-Lawrence County Memorial Day parade in 2010 and was active for years on the parade's organizing committee.
"He always came to meetings and volunteered his opinion on things," she said. "He loved the parade, because it's so historic to the community."
And she said it was the same with Walton and the Lions, who will celebrate their 100th anniversary later this year.
"He always told me, 'Keep the club going, as long you can,'" Pyles said.
She said Walton, along with McCown, was also instrumental to the refurbishing of the Parrott rifles in Woodland Cemetery, which involved replacing their carriages and base.
He helped raise the funds and was a member of the committee to maintain the historic monuments there.
Pyles, who said she knew Walton since childhood, credited him with leading her to civic groups.
"He and Frank got me involved and motivated," she said. "He was a firm believer in giving back to the community you lived in. He was a true friend and I'll miss him terribly. And this community will, too."
Walton was preceded in death by his wife, Phyllis. He is survived by their two children, Laura Walton Crouch (John) of Arlington, Virginia, and William Richard (Bill) Walton II (Kelley), of Columbus, as well his grandchildren.
A memorial service will take place at 5 p.m. on Friday at Christ Episcopal Church in Ironton. Visitation for family and friends will be from 3-5 p.m. until the time of service at the church.